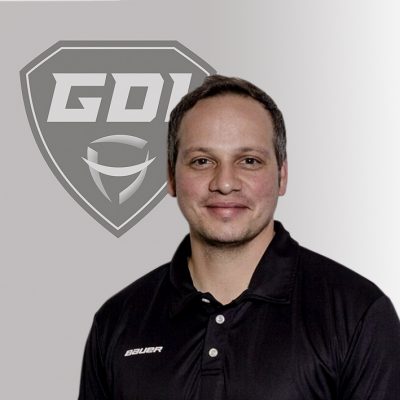 Benedikt Weichert
Director GDI Europe
Benedikt Weichert has been a DEL pro coach for 9 years. He's been in charge of the goalie development for Grizzly Adams Wolfsburg since the 2013/2014 season. He also worked for further DEL teams such as Schwenningen, Hnnover and Iserlohn. Over the years, he's helped various DEL goalkeepers establish a DEL career and develop their skills: Felix Brückmann, Sebastian Vogl, Jochen Reimer, Daniar Dshunussow, Youri Ziffzer, Danny aus den Birken, Dimitri Pätzold and many more.
Weichert has also been in charge of the goalie training for the German Hockey Association (DEB) since the 2015/2016 season as well as the U20 national team. In the summer of 2017 he took over the training of the DEB goalkeeper coaches.
He's been a GDI member since 1997 and became head of GDI Europe in 2006. In his time with the GDI he has published various works on goalie training. For a short period of time, Weichert was an active player in Germany's second Bundesliga as well as on Canadian and US junior hockey teams. He took part in a 10 year mentoring program under the direction of Ian Clark (goalkeeper coach of the Columbus Blue Jackets, NHL) in North America. Thanks to Weichert, GDI is constantly in touch with the latest trends, developments and innovations in the pro hockey sector.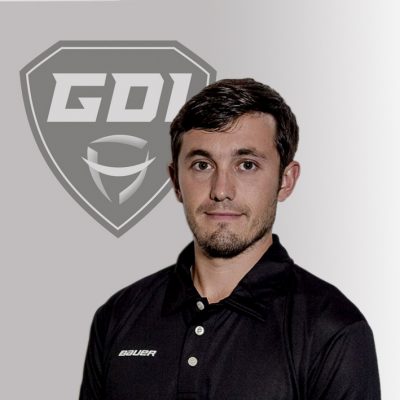 Michael Elmer
GDI Regional Manager and Goalie Coach
As Regional Manager, goalie coach Michael Elmer has been in a leading position at the GDI Goalie Academy since 2008. He took part in a mentoring program under the direction of GDI director Benedikt Weichert. Despite his young age he's already looking back on a long career as goalie coach. In the pro sector he's already worked  as goalie coach for Schwenningen, Vienna, Nuremberg, Landshut, Bad Tölz, Liz and Düsseldorf. He's worked as goalie coach for the DEL team Adler Mannheim since the 2017/2018 season. Prior to that, he gained reputation through his great work in the junior sector, culminating in the German student championship (Bad Tölz) as well as the DNL championship (Landshut).
Additionally, he collaborated with the U18 national team as well as the A national team. Michael Elmer is a significant source of expertise for the junior as well as the pro sector.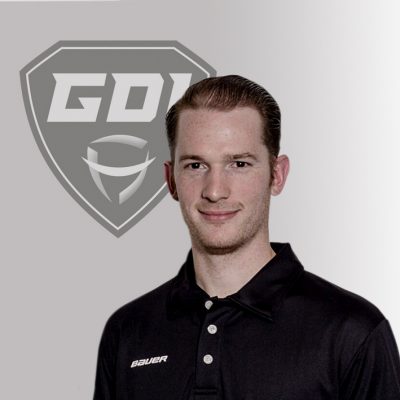 Youri Ziffzer
GDI Project Development Manager & Goalie Coach
Goalie coach Youri Ziffzer has been an integral element of GDI since the summer of 2017.  After ending his long-term DEL goalie career, he decided to pass on  his experience and knowledge to as many goalkeepers as possible, helping them establish a successful career. Because of his very recent retirement he's well aware of how goalies think, enabling him to directly tackle potential issues.
During his active career, Ziffzer played for Eisbären Berlin, Hannover Scorpions, Kölner Haie and Adler Mannheim. He received his goalie education from the junior teams EHC Klostersee and Jungadler Mannheim. As of today, he's looking back at six DEL championships.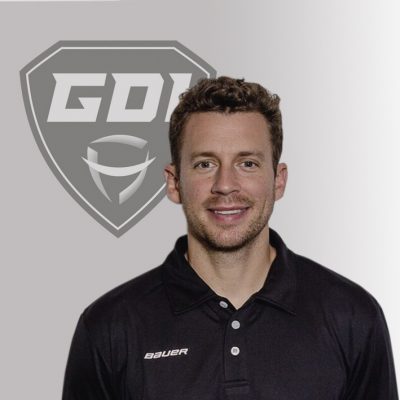 Jan Kamenik
GDI Goalie Coach
Goalie Coach Jan Kamenik has been part of the GDI team since 2016. Since the summer of 2015, he's been in charge of the Eisbären Berlin junior team. This was also the year he founded the Shutout Goalie Camps with the friendly assistance of the GDI.
Jan studied Sports Science, Spanish Studies as well as Educational Sciences and works as PE and Spanish teacher at the Elite Sports School Berlin Olympiapark. Thanks to being a teacher by trade, he's very skilled in the communication with athletes and therefore able to pass on his knowledge to the entire GDI coaching staff, making sure that all goalies can quickly understand the subject matter.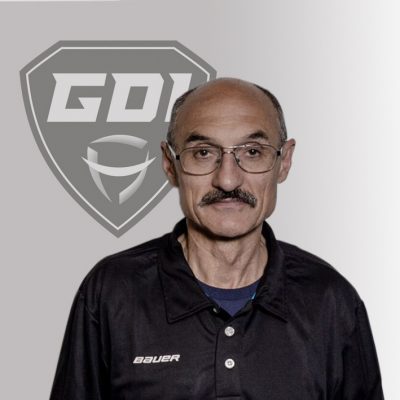 Siggi Harrer
Senior Advisor
Goalie Coach Siggi Harrer has been in a leading position at the GDI Goalie Academy since 2007. By now, he has partly retired from active coaching but still serves as one of our go-to advisors for all questions concerning goalies and their development potential.
Thanks to Siggi Harrer, SB Rosenheim was repeatedly able to push goalkeepers to an international level in the past few years. The continuity of Harrer's success at the Rosenheim location is a very unique phenomenon within the German hockey landscape. He was furthermore goalie coach for the Grizzly Adams Wolfsburg's between 2010 and 2013. In the past few years, he additionally took over coaching the goalies of the Star Bulls Rosenheim (DEL2).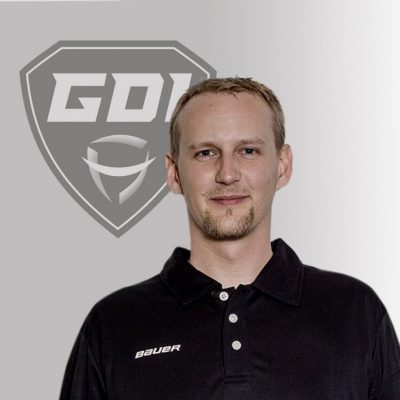 Luitpold Schwarz
GDI Goalie Coach
Luitpold "Lui" Schwarz has been a goalie coach for F.A.S.S. Berlin since 2014 and joined the GDI team in 2015. During his time with GDI, he did not only work on the ice but was also in charge of a group during the main camp in Garmisch. Thanks to him, GDI is an important part of the entire Berlin hockey landscape and not just exclusively the Eisbären Berlin club. Together with his colleague Rene Lösch, Schwarz coaches goalies across all leagues including clubs such as Berlin Blues, F.A.S.S. Berlin, EHC Preußen and the OSC Berlin.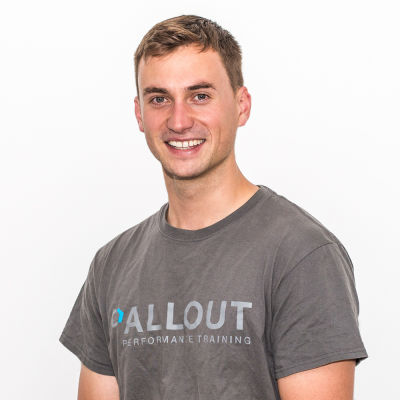 Anton Blessing
Sports-academic GDI Advisor
ALLOUT Performance Coach Anton Blessing has been a member of our athletic partner's coaching staff for many years. He received his training at ALLOUT and has been fitness coach of the Grizzly Adams Wolfsburg (DEL) for the past two years. Since the beginning of this season, he coordinates all projects surrounding the Grizzlys Wolfsburg as well as the EC Klagenfurt (EBEL / Austria).
Anton has already lead various GDI athletic camps and was often in charge of all athletic education units in Garmisch.
GDI can fully rely on the great work that Anton and his team are doing in the athletic sector.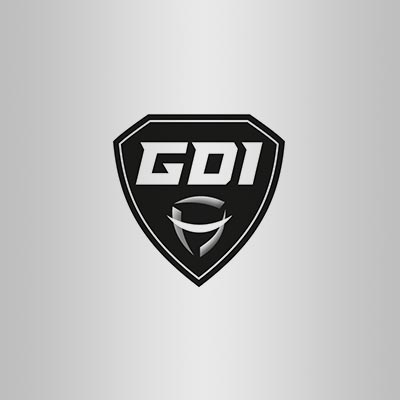 Ulrike Breitfeld
GDI Administration and Organization
The GDI back office has been under the direction of Ulrike Breitfeldt for many years. She is in charge of correspondence, administrative processes and your contact for all organizational questions concerning GDI services. As mother of a hockey goalie, she is deeply connected to the sport and has great insights in the world of hockey.